Digitalisation in Subsea Operations & Marine Assets, 23rd June 2021, 11.00am-12.30pm online
Posted 2021-06-09 10:39:58 by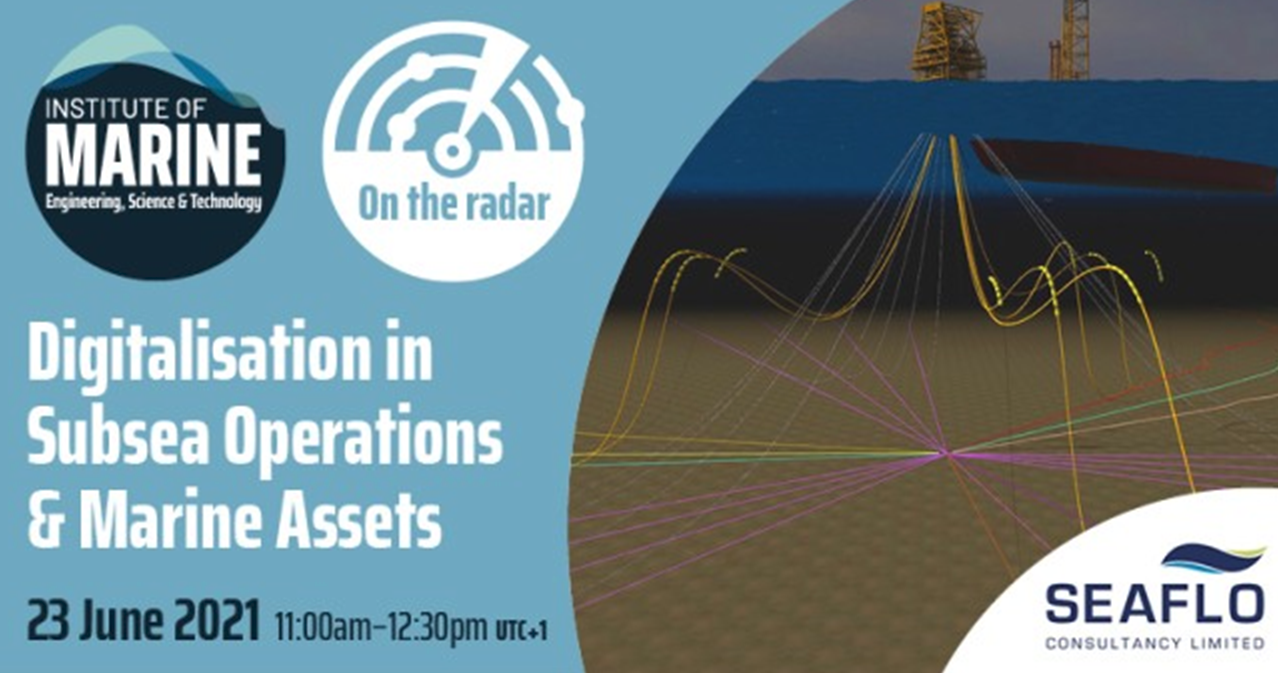 IMarEST will be hosting this free event highlighting cutting-edge developments in the marine sector. The series of events will see experts delving into a technical issue or trend that is becoming increasingly important to the industry.
Panellists will discus the use of digital twins in the imminent transition from fossil fuel to renewable energy. Looking at the digitalisation of marine and subsea assets, experts will also examine the transfer of skills that will be required for this transition to take place, taking knowledge from the oil and gas sector into the green energy space.
The event will also include a presentation from DNV on the guidance it has issued to the oil and gas industry on digital twins.
The event will:

• Investigate the additional skill sets required of subsea and marine technicians, engineers and asset managers to interpret this digital data in a real-time offshore asset.
• Offer insight into available remote operations and subsea inspection technologies linked to digital technology
• Understand the envisaged data work flow from the asset to the predictive digital model and 3D visualisation
• Share guidance on effective data management and interpretation which can be shared with industry via the Cloud
• Explore how these technologies can be used cost-effectively in transitioning sectors
 
To register for this event please click here.