Business South Workforce Conference; 26th April 2023, Southampton
Posted 2022-11-28 14:48:16 by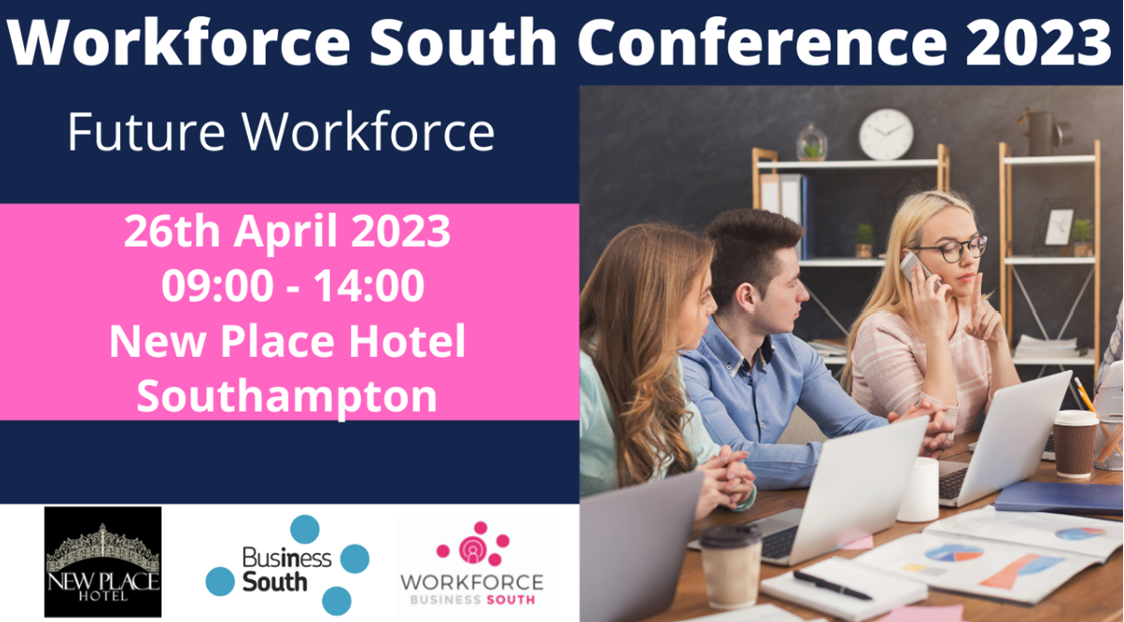 This conference brings together HR Professionals and Business Leaders to explore relevant and business cirital issues facing us today. The conference will feature high-profile speakers and discussions that provide the opportunity to dive into topics most suitable for business needs.
There is likely to be strong demand for places and delegates are encouraged to reserve tickets without delay.
Date: 26th April 2023
Time: 9.00-14.00
Venue: New Place Hotel, Southampton
For more information and booking details please click here.