View the News Archive
Sign up to MSEs new Maritime Decarbonisation Interest Group
Posted 2021-01-27 14:45:47 by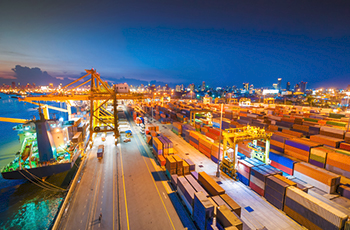 MSE International has launched its new Maritime Decarbonisation Interest Group which aims to brings together interested businesses, academics, public authorities, stakeholders and other organisations working towards a decarbonised maritime sector.
The drive to decarbonisation is affecting all industries, and the ports and shipping sector is no exception.  The UK's Clean Maritime Plan, published by DfT in 2019, sets out ambitious targets to ensure that UK is in the vanguard of delivering the IMO's Greenhouse Gas Strategy.
Decarbonisation will require investment in novel port infrastructure as well as in clean ships.  Indeed, vessel operators will struggle to invest in zero-emission ships and boats if the availability of port infrastructure to serve those vessels is uncertain.  In addition, port cities are now challenged to play their part in addressing the poor air quality that blights so many cities in the UK, imposing additional requirements on investment in ports and maritime logistics.
Innovation has a vital role to play, developing and demonstrating solutions that are effective and scaleable.  There is an expanding portfolio of R&D projects addressing the decarbonisation challenge.  MSE is privileged to be leading a number of such projects, but of course there are many others.  This interest group has been established to help engineers, scientists and investors to access up-to-the-minute information on these projects.  It also hosts a document library where some of the vital policies and reports can be located.  We want it to be a useful resource, and welcome all comments and suggestions for improving it.
Please sign up to the new Interest Group and encourage your colleagues and relevant contacts to do so also at MSE Decarbonisation Interest Group in order to be kept informed of relevant projects, activities, events and publications.