View the News Archive
PESO project enters battery testing phase at Portsmouth International Port
Posted 2021-12-20 15:35:21 by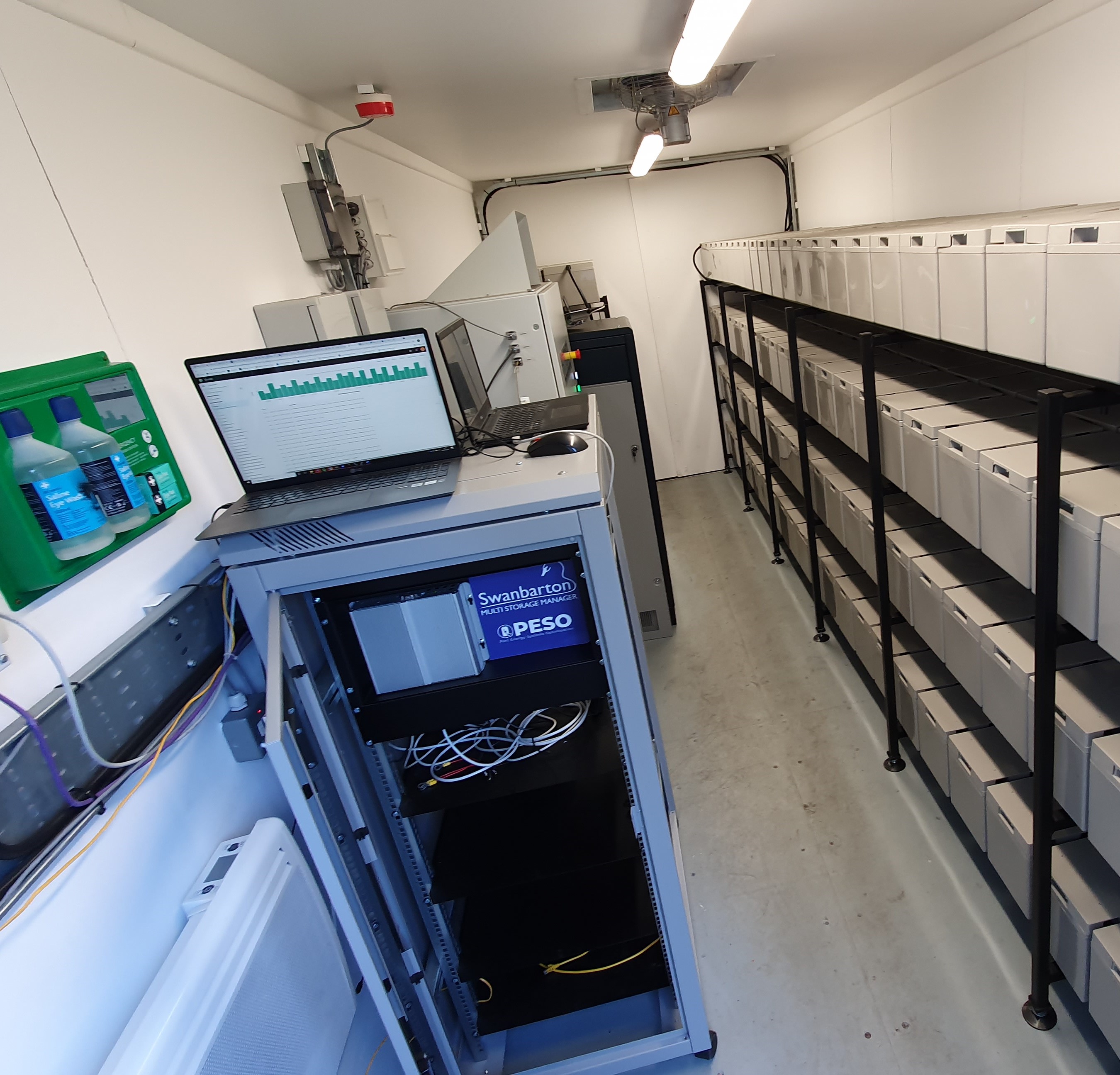 The PESO (Port Energy Systems Optimisation) Project, created and led by MSE International, has reached another milestone with the start of the battery testing phase taking place on site in Portsmouth International Port. Energy equipment and solutions experts, Swanbarton, installed a novel dual chemistry battery in the port earlier in the year and have been simulating the battery data collection for some time.
Live data collection is now taking place and will continue for the first quarter of 2022, inlcuding the collection of voltage and temperature data in order to see how the system performs in terms of controlling the battery. The data being collected will enable the project to assess how well the battery is performing and the financial impact of the system optimisation.
Ports are major users of energy, for the operation of dockside handling facilities and the powering of port vessels such as pilot craft and tugs. Under pressure to improve air quality and reduce their carbon footprint, ports are trying to reduce the use of fossil fuels by themselves and visiting ships.
Initiatives to electrify port infrastructure or to install onsite renewable generation, including solar PV, may, in some instances be stalled by the requirement for expensive network reinforcement to carry significantly larger electricity loads from the National Grid.
The PESO project is overcoming this problem by integrating a novel dual chemistry battery technology into the port energy network, optimising it to suit the port environment. Energy generated onsite is being stored in the battery until it is required. The advanced energy management system has been developed to optimse the energy flow around the port, and coordinate with the grid in order to optimise the cost effectiveness and operational requirements of the overall system.
It is this part of the project that is now in the testing phase and further updates will be disseminated at the end of the test period. For more information about the project and its partners please click here.
PESO is co-funded by Innovate UK; the UK's innovation agency under the Key Technology Components for Local Energy Systems.