View the News Archive
SeaBioComp project produces biocomposite demonstrators of marine products
Posted 2022-02-21 11:50:56 by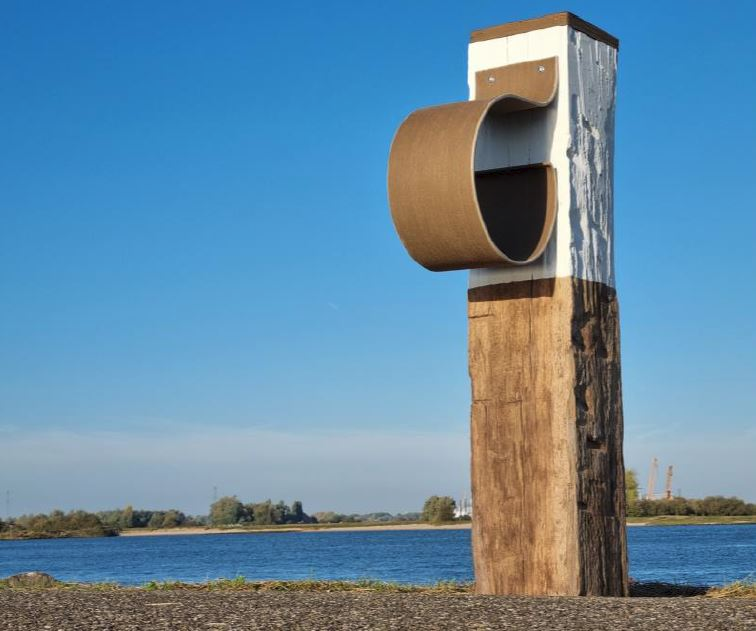 SeaBioComp is a collaborative European funded project which is developing novel bio-based thermoplastic composite materials to replace oil-based products for the marine environment. MSE International is one of the UK partners in this project.
SeaBioComp partner Poly Products has been proactively seeking out harbour products to produce from the bio-composites developed by the project to use as demonstrator examples for businesses to see practical applications of the project's work.
Albert ten Busschen and Michiel de Bruijcker from Poly Products came across a boat protection item that was at the end of its life and decided to design a new alternative that could be 3D printed on their machine using the flax/PLA material that Centexbel has made for the SeaBioComp project.

Two parts were designed, the 'boat protector' and a 'top cover' which acts as a protection cover again rain and sea water ingress. Poly Products used the FGF 3D printing technology process to shape the products.

The completed product, once installed in the correct place in the harbour will prevent damage to vessels and boats navigating or mooring close to the bollards.

If your business has an idea for a demonstrator product to be made from the bio-composite materials developed by the SeaBioComp project please get in touch with the project manager, ids@centexbel.be
SeaBioComp is co-funded under the EU Interreg 2 seas programme, within the Technical Innovation theme.
SeaBioComp runs from March 2019 to February 2023 with an overall budget of €4.1M, €2.5M of which (60%) is funded from the European Regional Development Fund.