View the News Archive
Clean Maritime Demonstration Competition Update, 9th June 2022, Liverpool
Posted 2022-05-26 10:38:37 by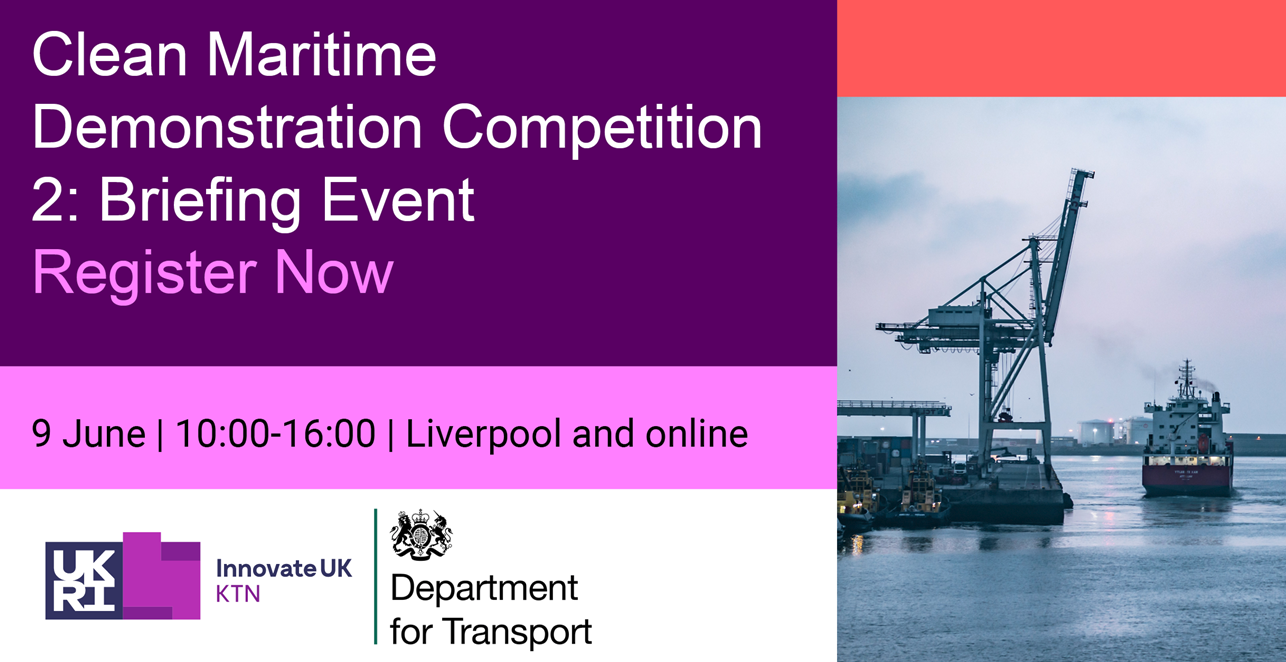 The Clean Maritime Demonstration Competition Update Event will taking place on 9th June 2022 at the ACC Liverpool Convention Centre. The event will provide more details on the second round of this competition, including scope and eligibility criteria. The event will be both in-person and virtual.
This £12 million match funding aims to accelerate research and development of zero emission maritime technologies. This second round of the competition features two pathways; feasibility and collaborative R&D.
This event will provide the opportunity for maritime organisations to learn more about the programme and pitch to potential partners.
To register your interest in attend please click here.