View the News Archive
Looking for new opportunities to implement smart-energy efficient solutions in isolated grids?
Posted 2019-09-23 13:45:55 by Admin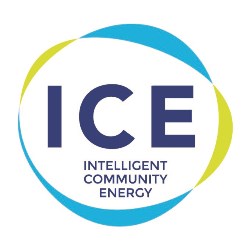 Interested businesses will need to complete an Expression of Interest and can learn more about the ICE certification process below:
The objectives of this Expression of Interest are first to identify businesses that can provide electricity
solutions in the context of isolated grids and then to give them access to a specific business offer.
Supported by Interreg VA France (Channel) England, the Intelligent Community Energy (ICE) project aims to facilitate the design and the implementation of innovative smart energy solutions for isolated territories of the Channel area that face unique energy challenges.
Many islands have no connection to wider electricity distribution systems and are dependent on imported energy supplies, typically fossil fuel driven. The energy systems that isolated communities depend on tend to be less reliable, more expensive and produce more greenhouse gas (GHG) emissions than mainland grid systems.
In response to these problems, the ICE project considers the entire energy cycle, from production to consumption, and integrates new and established technologies in order to deliver innovative energy system solutions. These solutions could be implemented and tested at our unique pilot demonstration sites (Ushant island and the University of East Anglia's campus), to demonstrate their feasibility and to develop a general model for isolated smart energy systems elsewhere.
The ICE consortium brings together research and business support organisations in France and the United Kingdom; and commitment from SMEs will support the project rollout and promote European cooperation.
The ICE label is dedicated to businesses willing to provide energy solutions to isolated grids. This label will certify that companies have expertise in smart grids and that their solutions are suited to isolated territories and transferable.
The ICE certified companies will form a consortium of entities offering technical and commercial knowledge and skills to enable them to apply for tenders at European level.
In the meantime, synergies between companies will open access to markets that they cannot reach by themselves.
With the ICE label, successful companies will have access to:
* Market Knowledge
* Networking and matchmaking
* Funding information
To find out more please visit:
https://
www.ice-interreg.eu/news-events
Applications can be submitted online at the following link:
https://fr.surveymonkey.com/r/VG7ZWTK