View the News Archive
DIT Internationalisation Fund; Co-investment funding available for SMEs
Posted 2022-10-27 10:26:36 by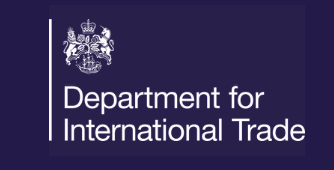 Discover how to access co-investment funding from the Department for International Trade for SMEs who want to grow into new overseas markets.
The Department for International Trade (DIT) has launched an Internationalisation Fund for eligible SMEs based in England.
The Internationalisation Fund provides match-funded grants between £1,000 and £9,000 to use for future business activities (subject to eligibility and availability) aimed at helping SMEs grow in new international markets.
These grants are available for a limited time and in high demand. To be both eligible and suitable for the fund, your business must meet the following criteria:
Be registered in the UK and based in England
Be a Small or Medium-sized Enterprise (SME) with up to 250 employees, an annual turnover of less than €50 million or an annual balance sheet not exceeding €43 million
No more than 25% of the business is owned by an enterprise that is not an SME
Have not received more than €200,000 in public funds over the last three fiscal years
Have £500k in sales\turnover (desirable, not mandatory)
Have international high growth potential with a product or service suitable for export into a new market
Have an interest in using the funding for eligible export growth activities
How can you apply for the fund?
Simply start the 5 step process by joining one of our upcoming information events.
At these free virtual events, our expert speakers will provide you with:
An overview of the Internationalisation Fund and the eligibility criteria
What you can use the fund for to grow your business overseas 
What you need to prepare for your funding application
How to submit your application and key deadlines
Examples of what the Internationalisation Fund can be used for including market research & selection, website design and IP 
For more information about the next dates for these online events click here.