View the News Archive
Check out the UFO Showcase video gallery to see all the latest innovations in small flying objects from the UFO project
Posted 2022-11-11 13:35:50 by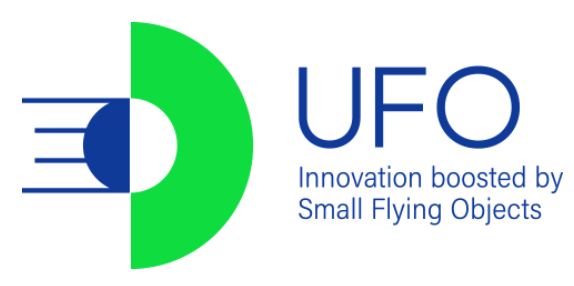 This video showcase of capabilities and technologies is designed to help you find out more about the 25 projects and the SMEs that were funded by the UFO project. Browse through the short videos to learn about the businesses involved, their next steps and future exploitation and investment plans.
Click here to view the videos.
Each video showcase is just two minutes long and you can refine your search using keywords such as drone, HAP, satellite.
The UFO project is dedicated to supporting European SMEs in developing innovative products and services by integrating new technological solutions and knowhow provided by the combination of Innovative Small Flying Objects (SFOs: drones, high altitude platform systems, small satellites), embedded nano and digital technologies, Key Enabling Technologies (KETs), data analysis and exploitation solutions.
Six emerging technologies have been targeted:
Blue Growth
Environment
Climate
Mobility
Digital & Creative
Finance & Insurance
Find out more about these projects at the UFO Showcase Event on 29th November 2022 taking place at the Royal Geographical Society in London.
Click here for more information about this free event.