View the News Archive
INdIGO project enables items to be made from recycled beach plastics
Posted 2022-12-13 16:42:20 by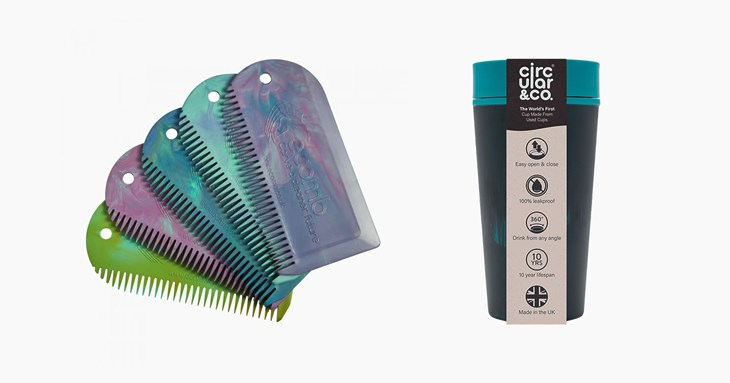 One of the end products of a collaboration between Exeter City Council Odyssey Innovation, Plymouth University and Indigo.Interreg is the production of a number of products, including a reusable coffee cup and comb which have been made from recycled plastics found in the ocean and on the beaches in the South West of England.
Circular&Co. has come up with a reusable coffee cup made from 50% beach waste. Retailing at £14.95, fifty per cent of sales goes directly to Ghostnetbusters ALDFG Recovery, a Cornish community group that recovers abandoned, lost or otherwise discarded fishing gear.
The cup and its beach plastic content comes from a collaboration between Exeter City Council and Odyssey Innovation through the INdIGO project of which MSE International is a partner. Also on sale is an E-comb, made from recycled beach plastics, processed and granulated in Exeter. The comb, available in a variety of colours, has been produced by PlymPlastics in Plymouth.