View the News Archive
New Solent restoration project secures £4m grant
Posted 2022-12-13 17:04:15 by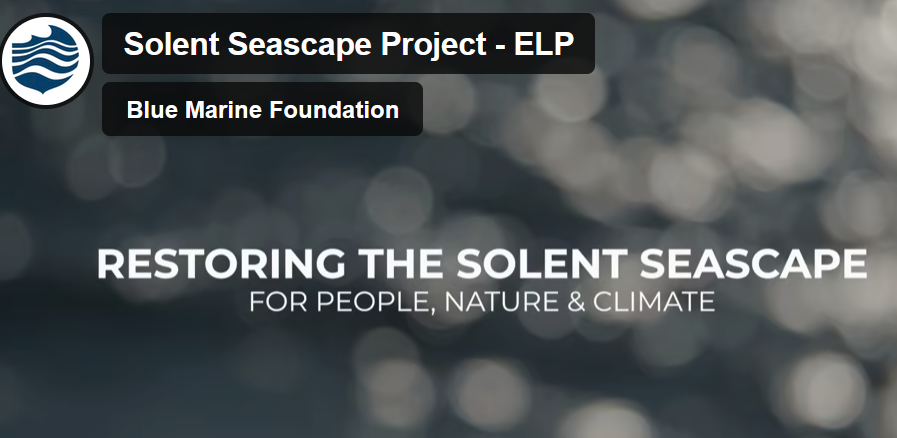 A group of ten organisations working in the Solent area have secured a £4.07m grant to restore seagrass meadows, oyster reefs, saltmarsh and seabird nesting habitat across the region.
The grant, which was awarded by the Endangered Landscapes Programme (ELP), will fund the Solent Seascape Project to cover an area spanning about 522 sq km for the next five years.
In addition to physically restoring areas of these four key habitat types, the Solent Seascape Project will also work with landowners and regulators to improve the protection and management of existing Solent habitats.
Alongside the Hampshire and Isle of Wight Wildlife Trust (HIWWT), the other project partners include RSPB, Natural England, Project Seagrass, Coastal Partners, Isle of Wight Estuaries Project, Chichester Harbour Protection and Recovery of Nature (CHaPRoN), the Environment Agency, University of Portsmouth and Blue Marine Foundation.
The Solent is recognised as an internationally important wintering and breeding ground for seabirds and waterfowl. The mud and sand flats present in the region support seagrass and saltmarsh, and the seabed was once home to the most important native oyster fishery in Europe. All of these habitats, like so many others globally, have become fragmented and degraded through anthropomorphic pressures, including poor water quality, increased industrialisation and disturbance.
The Solent Seascape Project aims to address these pressures by working with industry and stakeholders to co-design a Seascape Recovery Plan. Many local councils, harbour authorities, water companies and government regulators have provided letters of support for the project and are committed to restoring the Solent landscape for people, nature and climate.
To view a video about the project click here.