View the News Archive
Marine businesses encouraged to get involved with National Careers Week
Posted 2023-02-13 12:49:48 by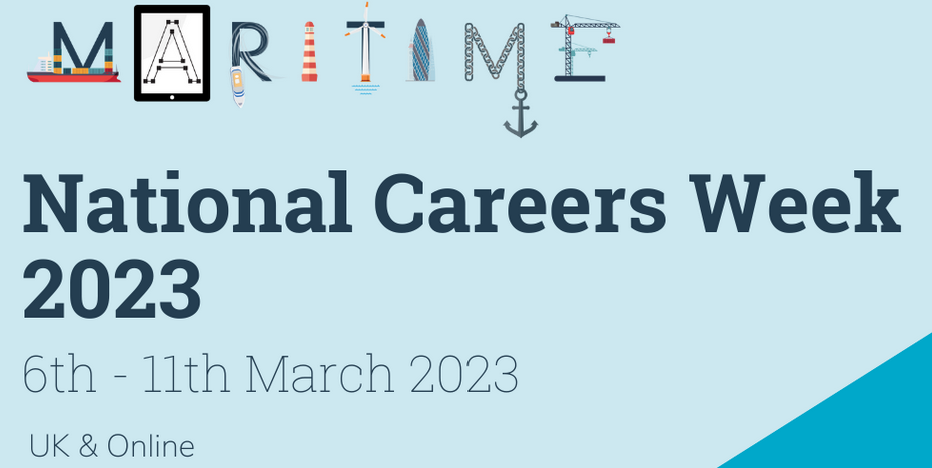 National Careers Week runs from the 6th – 11th March 2023 and careers across the maritime sector will be spotlighted on Wednesday 8th March.
Maritime UK would like to encourage maritime employers to open their doors once again to schools/colleges or the public to raise public awareness of the maritime sector. This will also inspire young people to consider maritime careers that they may not have considered before.
Maritime UK believes that opening the sector to first-hand experience is a powerful way to open young minds to the exciting and wide-ranging careers that our thriving sector offers. They are hopeful that colleagues from across the breadth of maritime will participate. Schools must also meet Gatsby Benchmarks, which set a standard for careers education across the UK. Benchmark 5 states that students must have encounters with employers and employees and Benchmark 6 states they must have experience of workplaces. By opening your doors to students, you are helping the schools to meet these benchmarks and ensure that young people are aware of the opportunities in maritime.
Marine businesses can download the toolkit, which sets out ways to get involved with National Careers Week, here. 
The Careers and Outreach Programme has contacts with careers advisers and leaders in schools and colleges, with careers hubs, with local authorities and with national organisations such as Developing the Young Workforce in Scotland, Careers Wales and the Careers Enterprise Company in England. As such we can help you to promote open days to potential visitors and to prepare for that activity.
Please fill out this form or contact Jess Huxley if you are planning an event. Maritime UK will promote the event through their channels and across their platforms.
Beyond National Careers Week, there are a range of ways to get involved with the campaign across 2023 and Maritime UK have created a guide to the opportunities here.