View the News Archive
Business South, Business Leaders Breakfast, 21st September 2023, Southampton Boat Show
Posted 2023-07-05 12:54:04 by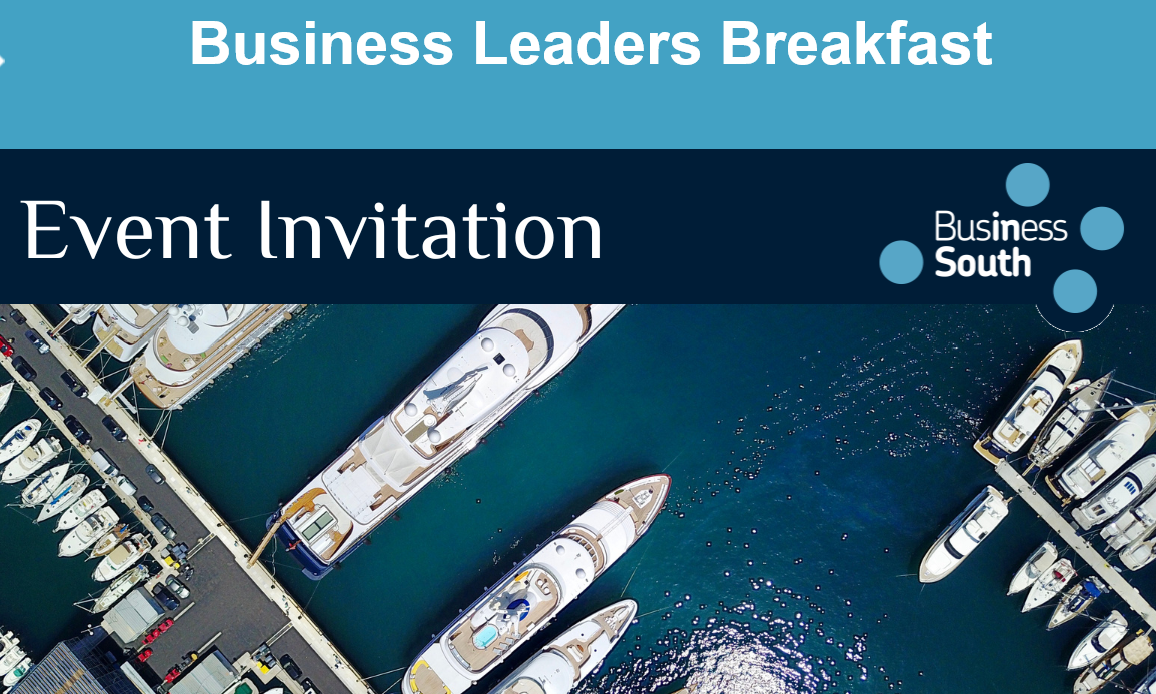 Business South is inviting business leaders to join them at their Business Leaders Breakfast at the Southampton International Boat Show on 21st September 2023.
Following a light breakfast and a panel discussion, the entry to the event includes a ticket for the day to look around the Southampton Boat Show.
Lee Peck, Director at Lee Peck Media will host the panel discussion and he will be joined by Lesley Robinson OBE, CEO at British Marine and Cllr Satvir Kaur, Leader of Southampton City Council.
Booking details can be found here.