Report published on Decarbonising Maritime Operations in North Sea Offshore Wind O&M
Posted 2021-06-14 12:12:09 by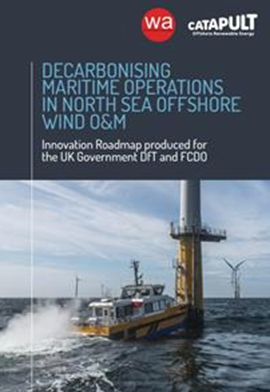 The ORE (Offshore Renewable Energy Catapult Ltd) Catapult and the Workboat Association have released a joint report on "Decarbonising Maritime Operations in North Sea Offshore Wind O&M (Operations and Maintenance)".
The report commissioned by the Department for Transport and the Foreign, Commonwealth and Development Office sets out a possible pathway for the decarbonisation of offshore wind operations and maintenance vessels.


To download the report please click here.