SMARTA project evaluation
Posted 2011-12-15 15:52:40 by Admin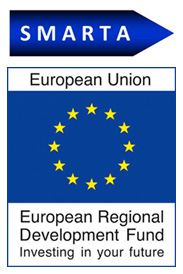 Through the project, clients were able to benefit from free consultancy provided by experts in environmental management and resource efficiency; manufacturing process and quality optimization and designing for sustainability.

Some clients worked closely with the Manufacturing Advisory Service and made substantial savings through improving production processes whilst others saved valuable time and effort through working with the Designing Demand team to ensure the process of identifying, appointing and working with design, public relations or marketing agencies was stress-free and achieved the required outcomes.

See Kittiwake Developments and Discovery Yachts case studies at http://www.marinesoutheast.co.uk/smarta/downloads/ )

From the perspective of the company beneficiaries, the SMARTA project was extremely successful. The project achieved a high level of awareness and take-up by marine companies, and in fact the scale of intervention was limited only by the budget available, rather than by the availability of willing beneficiaries.

The impact of these interventions has been substantial, although in some cases not in the ways originally intended in the project plan. This shift of emphasis among some beneficiary companies has been driven mainly by the new economic climate and market developments which emerged after the project plan was developed. This led, for example, to considerable interest in developing capabilities in the emerging offshore wind energy supply chain – an area of assist which was not anticipated when the project was originally conceived in early 2008.

One implication of this shift in emphasis has been that the impact of many interventions is expected to be realised in 2013 and beyond. As a result, the quantifiable outcomes achieved by 30 June 2012 have fallen well short of the level originally anticipated at the project definition stage.

Notwithstanding this under-achievement of immediately reportable outcomes, the longer-term strategic value of the project has been extremely positive. The impact audit activity has identified many companies who view the SMARTA intervention as game-changing for their business, and some examples of these are presented in the main body of this report.

In addition, MSE has created two independently-funded spin-off activities which will ensure the continued sustainability of the SMARTA legacy. These comprise a supply chain development activity for assisting companies in the procurement process for future offshore and marine renewable energy developments; and a European regional cluster activity which will stimulate innovation and business engagement in the marine resource efficiency market.