Smart Local Energy Systems: Unlocking Net Zero, 19th-22nd July 2021, online
Posted 2021-06-17 14:14:50 by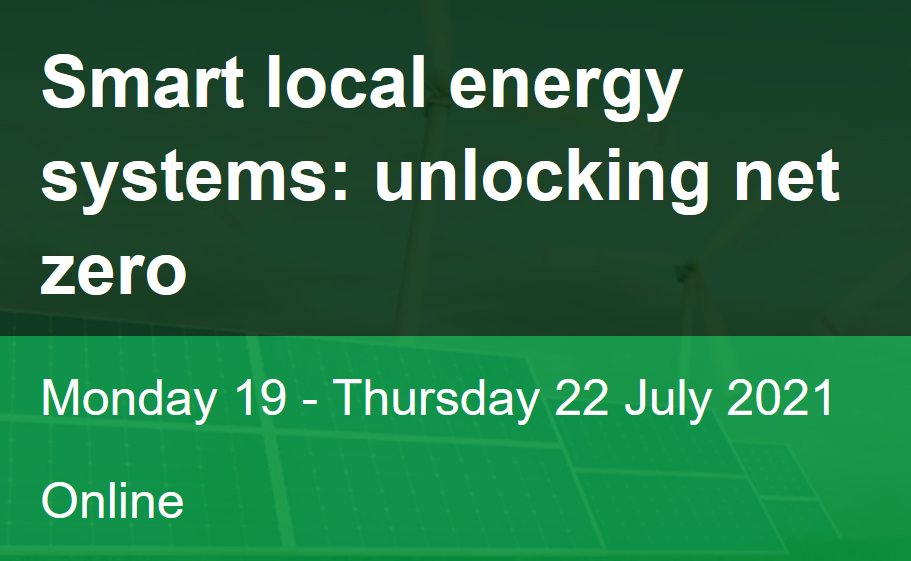 UKRI will be hosting this majot online event focusing on smart local energy systems, in alignment with Net Zero Week. MSE International will be exhibiting virtually at this event to promote a number of projects we are currently working on this area including PESO (Port Energy Systems Optimisation) and ICE (Intelligent Community Energy).
Integrating energy use, generation and storage locally could save costs, cut emissions, and bring communities greener, cheaper energy. This online event will shine a spotlight on the issue – exploring UKRI-funded energy system projects around the UK, the latest research, the lessons being learnt and the hurdles found on the way. The conference and exhibition will showcase and share the experiences of many of the smart local energy system projects funded by UKRI under the 'Prospering from the Energy Revolution' programme.
Delegates will be able to hear expert speakers, view virtual booths showcasing challenge participants and funded projects, and network through 1:1 sessions. With separate sessions designed for policymakers, regulators, energy and technology businesses, local authorities, investors and communities, the event offers an opportunity for anyone interested in the path to net zero to find out more about this energy revolution in the making.
To register to attend the event please click here.